I hacked the Ministry of Defence so they sent me this coin
by

Jacob Riggs

28-09-2021
Your vote is:
4.90 of 82 votes
The UK Ministry of Defence (MoD) sent me a VDP challenge coin for my finding and responsible disclosure of a critical (9.6 CVSS) severity vulnerability.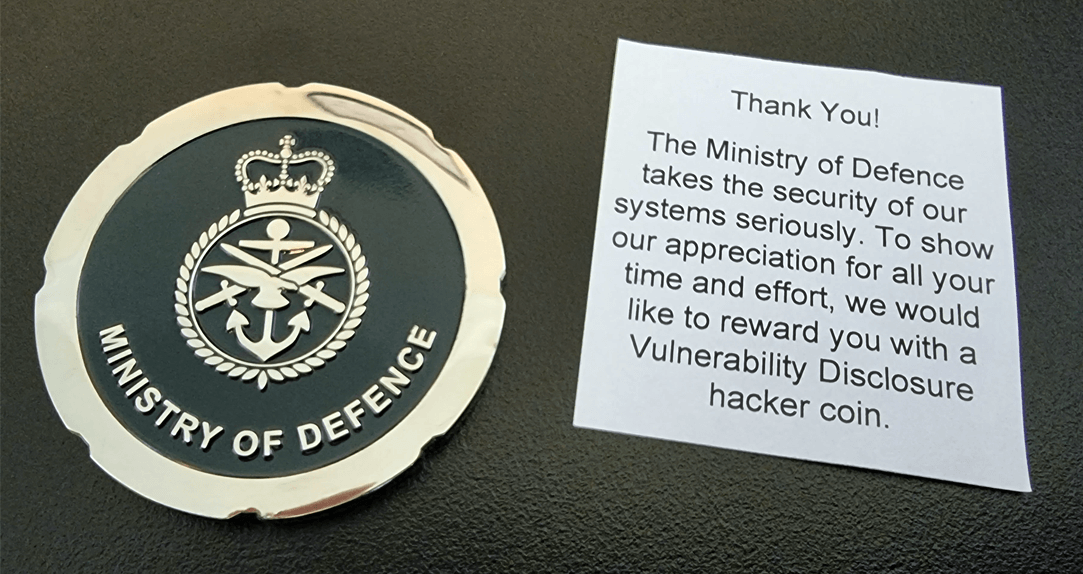 Together with the coin was a small thank you note.

Thank you! The Ministry of Defence takes the security of our systems seriously. To show our appreciation for all your time and effort, we would like to reward you with a Vulnerability Disclosure hacker coin.

This echos a similar response to when I hacked the Dutch government and they sent me a t-shirt.

ABOUT THE AUTHOR